A shorter post this week because I'm rushed for time--but I couldn't cut it down too far, because there are too many books worth talking about!
Hannah's List by Debbie Macomber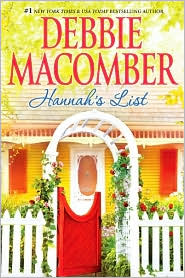 This is a novel I've heard a very little bit about, but I'm intrigued by the concept. The story revolves around a man getting over his wife's death from cancer by looking at a list of people his wife wanted him to consider marrying aft
er her death. Sounds like it could make for a crazy love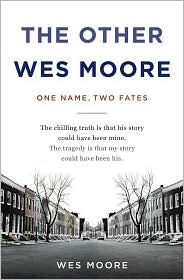 The Other Wes Moore
by Wes Moore
I first looked into this book because of the similarities between the stories with Will Grayson, Will Grayson by John Green and David Levithan. But as I read more about this, I found that it was really quite different--a true story, for one, written by the person who found himself in the situation, and it focuses on that one man and the question of "What if that had been me?"
Hellhound on his Trail: The Stalking of Martin Luther King, Jr. by Hampton Sides
I've studied Martin Luther King, Jr. in school more times than I can count. However, we've n
ever learned much about his death or the repercussions it had. It's really surprising, actually, that I've never even learned who killed him--and this book seems like a fascinating look into it.

Amazon
Barnes and Noble
Goodreads


Girl in Translation

by Jean Kwok
This book looks into the story of a Chinese girl who immigrates from Hong Kong to New York and starts working there. Interestingly, the author was put in the same situation as a girl which I'm sure will add to the authenticity.

Amazon
Barnes and Noble
Goodreads

What are you excited for this week?