Here's what to look for in bookstores this week.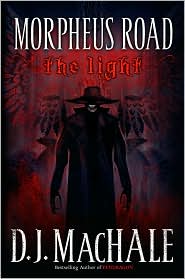 The Light
by D.J. MacHale
I really enjoyed the Pendragon series by this author, and I'm super excited to see his take on a new
and different cast of characters. Thi
s first installment
in a new series draws inspiration from ghost stories.

Amazon
Barnes and Noble

Goodreads



The Double Comfort Safari Club

by Alexander McCall Smith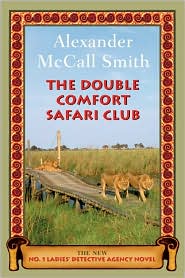 The No. 1 Ladies' Detective Agency series is so much fun to read,
and I'm sure this safari mystery story will be no different.

Amazon
Barnes and Noble
Goodreads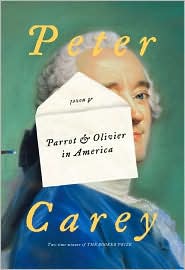 Parrot and Olivier in America

by Peter Carey
This i
s a historical fiction novel set during 1800's America about a Frenchman fleeing his country and his friend/servant (it's a little unclear). The author has won two Booker Prizes, so I'm sure this will be exceptionally well-written
.

Amazon
Barnes and Noble
Goodreads



God is Not One: The Eight Rival Religions That Run the World and Why T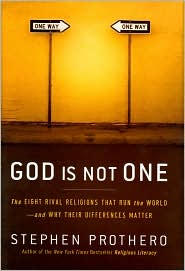 heir
Differences
Matter

by Stephen R. Prothero
This book is all about the beliefs and questions of every major world religion, and the paths they take to solve the problems set forth by their faiths. I've always wanted to learn more about religion as a whole, and this seems perfect for that.
Amazon
Barnes and Noble
Goodreads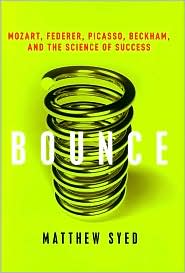 Bounce

by Matthew Syed
This book is similar in concept to

Outliers,

about the people who are the very best in their fields--Mozart, Picasso, Federer, and the other people who have risen to the top. The whole topic is incredibly interesting, and I can't help feeling that if I know how they do it, I can be excellent too.

Amazon
Barnes and Noble
Goodreads

Radiant Shadows

by Melissa Marr
These urban fantasy novels about faeries in New York are really fun to read, and I'm excited to get more engrossed in the world Marr has built.

Amazon
Barnes and Noble
Goodreads

What are you excited about this week?